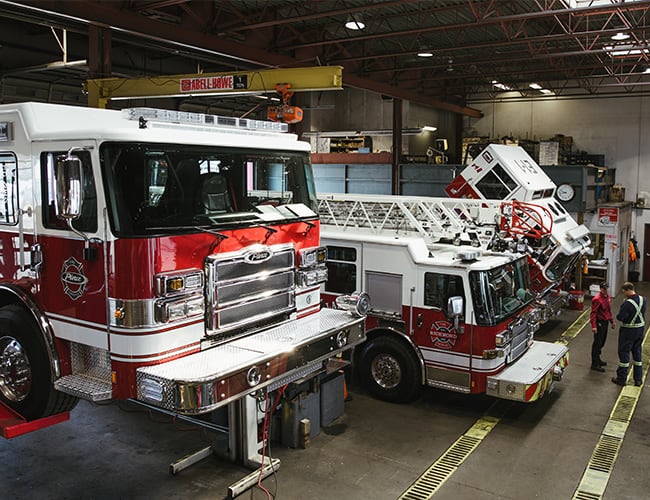 Fire apparatus is one of the most important tools in the fire department's toolbox. Each apparatus is expected to perform at its peak limits, always at a moment's notice without hesitation. Keeping your apparatus in top condition offers your department the best chances of success for each mission it encounters.
In today's age of litigation, due diligence in maintaining and documentation is a necessity. Insurance companies and legal entities are always searching for an exit to covering fire related claims, and apparatus maintenance has become one of the main targets.
Fire Apparatus Maintenance & Testing
Documented preventative maintenance and annual pump testing are key to keeping your fire apparatus operating as it was originally designed. Mitigating breakdowns also minimizes risk to the firefighters, as they depend on their tools to do the job as intended. Annual pump testing also allows you to track internal pump wear, potentially avoiding a catastrophic failure when its least expected.
Down time for fire trucks is always a concern. Annual service and pump testing can be done at your location (weather depending), minimizing that down time exposure.
Commercial's team of certified EVT's are well equipped not only to deal with emergency repairs, but also annual service, pump testing, aerial testing, and ground ladder testing, whether it be at one of Commercial's service centers or mobile at your location. Please contact our service team to discuss your service and testing needs today!
---