Emergency Apparatus Training
EMERGENCY VEHICLE TRAINING SERVICES
Commercial Emergency Equipment provides invaluable hands-on training surrounding the safe operation and reliable performance of your emergency apparatus. From operations to service, Commercial is there to maximize the output from your equipment.
General operations orientation.

Maintenance training for apparatus and fleets.

Pierce-specific training sessions.
COMPREHENSIVE TRAINING FOR EMERGENCY apparatus
Emergency Vehicle Training
Comprehensive training capabilities are crucial to a department's ability to protect its community with confidence. Upon delivery of every new emergency apparatus, we provide customized, onsite operational training based on the type of apparatus and the specific needs of each department.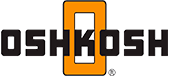 CUSTOMIZED SERVICE TRAINING COURSES
Fire Engine Training
Ongoing service training is essential in keeping up to date with new technologies and practices. Commercial Emergency Equipment offers Pierce Service Training courses to ensure your technicians continue to develop skills necessary to maintain your fleet.
Our seminars are typically 5 days in duration and are customizable to cover the content most relevant to our attendees. Available topics include electrical systems, steering and suspension, pump and foam systems, aerial devices, and preventative maintenance.
Follow our Events page for the next Pierce service training seminar near you.
Spring dates coming soon.