Pierce Aerial Apparatus Supplier
AERIAL APPARATUS WITH UNRIVALED PERFORMANCE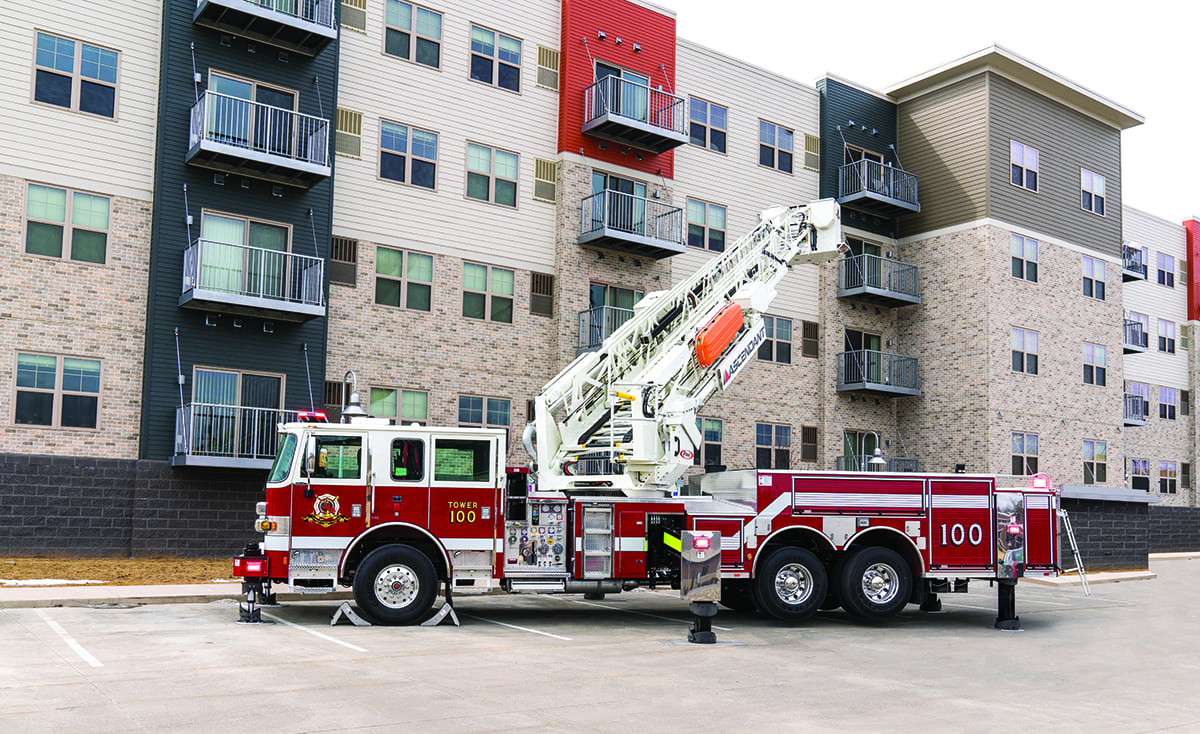 Aerial apparatus come in many configurations. Pierce builds aerial apparatus using proven engineering practices. The collaborative team of Commercial Emergency Equipment and Pierce Manufacturing designs, builds, and delivers the best aerial apparatus available.
Need more info? We are ready to answer all your questions.
Contact us
Pierce Aerial Truck Supplier
Pierce Manufacturing is the most recognized name of fire apparatus in the world and dedicated to meeting world-class standards for quality. Every Pierce truck is highly customized and engineered to an unparalleled level.
Get started on designing an apparatus that will meet your needs.
contact us
SUPPORT THROUGHOUT THE ENTIRE
PROCUREMENT PROCESS
Aerial Apparatus Sales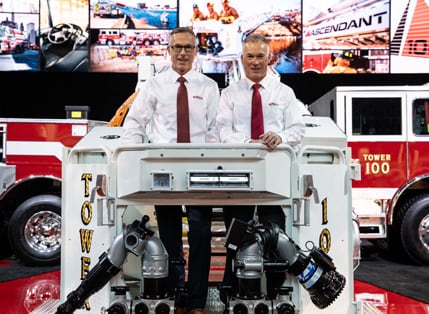 AERIAL APPARATUS SUPPORT FROM EXPERIENCED INDUSTRY VETERANS
Our Apparatus Specialists are experienced industry veterans who know your job and speak your language: rear-mount or mid-mount, heavy duty or aluminum, ladder or platform, 75' reach or 110' reach. We meet your demands by providing expert emergency equipment solutions that will best suit the needs of your department and surpass expectations.
PROCUREMENT ASSISTANCE AND SUPPORT FOR AERIALS
Our Apparatus Specialists ensure your aerial meets the specific needs and demands of your department, while adhering to regulatory standards. We assist in determining budgetary requirements and present optional solutions to maximize your equipment performance.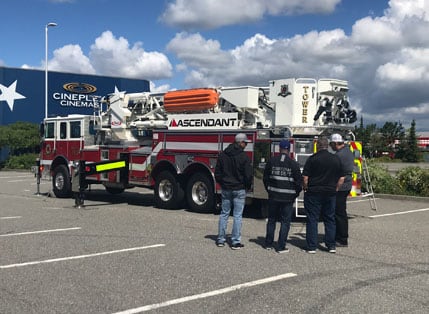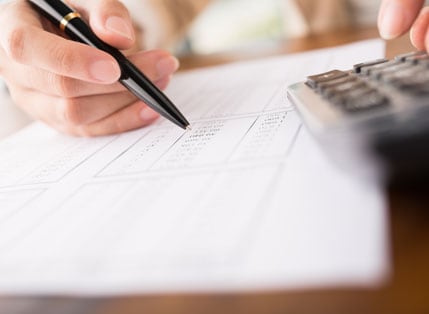 FINANCIAL SUPPORT FOR AERIAL APPARATUS
To ensure that you always get the best apparatus when you need it, Commercial Emergency Equipment offers Canada's widest range of financing and rental options. Depending on your municipality's fiscal situation and budgetary year, it may be worth looking into our long-term leasing, our shorter term rent-to-own program, or our pre-payment plans. Unique to the industry, we can often provide all of these options directly in house through our fully owned finance division. We have also partnered with Pierce financial services to provide the ultimate range of solutions. Every municipality in Canada is preapproved for financing by Commercial Emergency Equipment.
AERIAL APPARATUS AFTERCARE AND SUPPORT
Commercial Emergency Equipment provides ongoing service and maintenance, training, inspections, and warranty services for your aerial apparatus through our five Pierce Certified Service Centres across Canada. Our Pierce Parts Specialists maintain the largest inventory of locally stocked OEM parts and our Pierce Certified Master Technicians ensure your aerial is serviced to the highest standard as fast as possible.