Pierce Manufacturing Partner
WORLD LEADERS IN EMERGENCY APPARATUS MANUFACTURING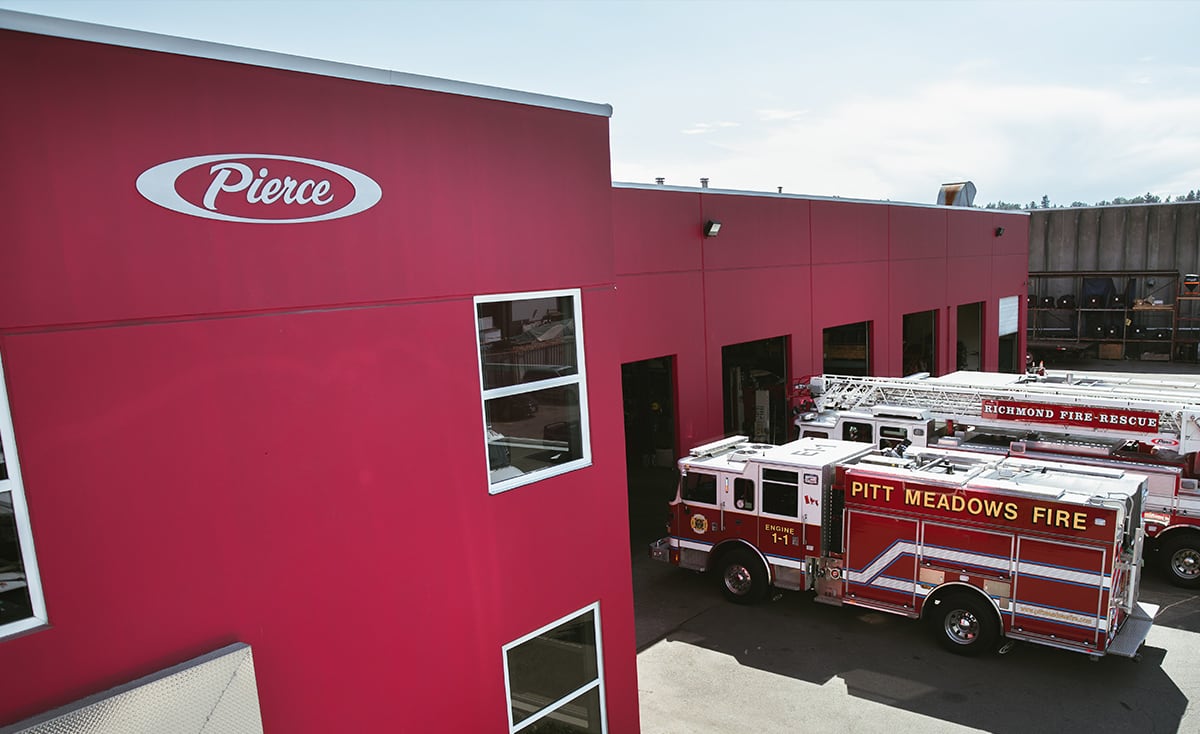 Commercial Emergency Equipment has partnered with Pierce Manufacturing as Canada's largest dealer to deliver world-class fire apparatus to our country's municipalities.
High-performance, quality, innovative equipment
Individualized designs and custom configurations
Ongoing service and support at locations across Canada
Get set up with Pierce and Commercial Emergency.
Contact us
WHY PARTNER WITH PIERCE?
Authorized Pierce Supplier

Best quality product in the world.

Massive selection of custom options.

Unmatched customer support.

Reliable, warranty-backed equipment.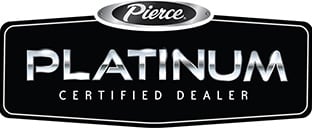 PIERCE: PRODUCING THE TOUGHEST TRUCKS IN THE WORLD
Pierce Fire Truck Sales
Pierce Manufacturing designs and builds the toughest trucks for the toughest conditions. Pierce fire apparatus are built from bumper to bumper in ISO-9001 certified, state-of-the-art facilities. The world-class quality of Pierce is undeniable; you'll find more than 27,000 Pierce trucks on the road today.
INNOVATION AND CUSTOMIZATION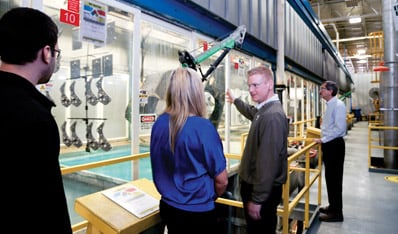 Performance matters, details matter, and people matter. As a subsidiary of Oshkosh Corporation, Pierce's team has access to an arsenal of cutting-edge technologies and revolutionary processes. Every Pierce truck is highly customized, carefully designed, and engineered with industry-leading advancements and unmatched innovation.
Pierce Manufacturing and Commercial Emergency Equipment understand the challenges your crews encounter on the job and are committed to their safety and the reliability and performance of the equipment. We work closely with our customers to build, design, and deliver the absolute best fire apparatus for the unique needs of your community.
ONGOING CARE AND SUPPORT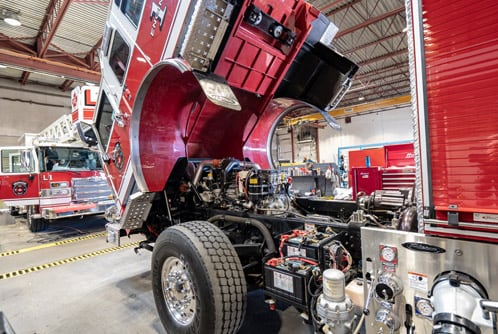 Commercial Emergency Equipment and Pierce Manufacturing offer unmatched 24/7 customer support after the delivery of your fire apparatus—operational and service training, preventative maintenance, timely repairs, inspections, and warranty service—when you need it, where you need it. Our network includes apparatus specialists, product trainers, Pierce Master Technicians, and a team of customer service & problem resolution specialists that is committed to reducing downtime for your trucks and protecting your investment.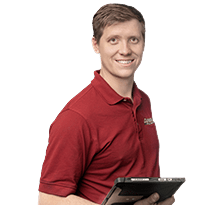 The team at Commercial Emergency Equipment can help you design an apparatus that perfectly meets your municipality's needs.
1-800-665-6126
contact us