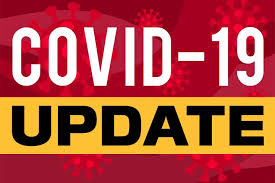 With the growing concerns around COVID-19, we wanted to provide you with an update on our actions to date and our commitment to you moving forward. Commercial's senior management team continues to closely monitor the COVID-19 situation and takes its guidance from leading health authorities.
At Commercial, we remain committed to protecting the health and well-being of our customers, our employees, and our suppliers. Our goal is to keep our branches open to service our customers during this difficult time. Many of the products that we sell and support are required to keep our city infrastructure working so that those that get sick can be treated.
We have implemented the following measures in our Commercial branches to ensure the health and well-being of our customers, our employees, and our suppliers:
• All employees have a heightened focus on individual wellness including frequent hand washing and staying away if sick.
• Any sick customers or suppliers are being asked to stay away from our facilities and to follow the health authority guidelines before visiting.
• All branches have put procedures in place to ensure social distancing.
• We have implemented split shifts for our employees where possible and are encouraging employees that can work from home to do so.
• We have enhanced our normal cleaning and disinfecting procedures with increased focus on high traffic areas and common touch points.
• We have restricted employee travel and any employee that has traveled outside of Canada is instructed to self-isolate for a minimum of 14 days.
• We are limiting visits of customers, suppliers, and others to our branches unless absolutely necessary.
• We are utilizing technology where possible to hold internal meetings and meetings with our customers and suppliers.
We appreciate your support and understanding as we work through the COVID-19 situation. We will keep you updated on any changes as they occur. Please contact your local account manager with any concerns or questions.
Thank you for your continued business.
Steve Tatone
President
Commercial Truck Equipment Corp.
---