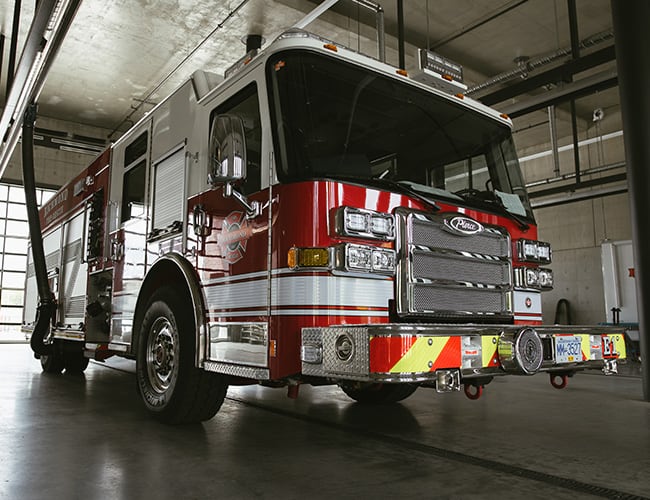 Purchasing a new fire apparatus for your department can be a daunting task. Developing a specification for the new apparatus can be even more of a challenge. With the ever present changes and advancement in technology, careful selection of the components of a fire apparatus and how they all work together (or not) is more critical than ever.
Fire Truck Customization
There has been a growing trend within the industry for fire apparatus to be used as efficiently as possible, with the desire to carry more equipment in a smaller package. As fire trucks are all custom built, maximizing the use of all available space can become somewhat of an engineering marvel. This drives manufacturers and fire departments both to think outside of the box, embrace new ideas, and take a departure from the normal that we are all used to. It can also create challenges when trying to make changes to a design……" we wanted a larger fuel tank, now the mirrors don't fit!"
Fire Apparatus Design Process
It's important when developing the initial design of your new apparatus to engage a fire apparatus manufacturer's representative. As they are dealing with these challenges on a daily basis, they are experts in their field and are a very useful resource to assist with ensuring that a specification is not created for a truck that cannot be built. They can offer suggestions and solutions to specific challenges that they may have already come across with other departments, and also have the resource backing of component suppliers, chassis suppliers, and the apparatus manufacturer's engineering departments to assist you in creating an apparatus that best suits your department's needs.
Commercial's team of Apparatus Specialists are second to none, and ready to assist you with your specifications at any time! Call us today to discuss your apparatus needs!
---