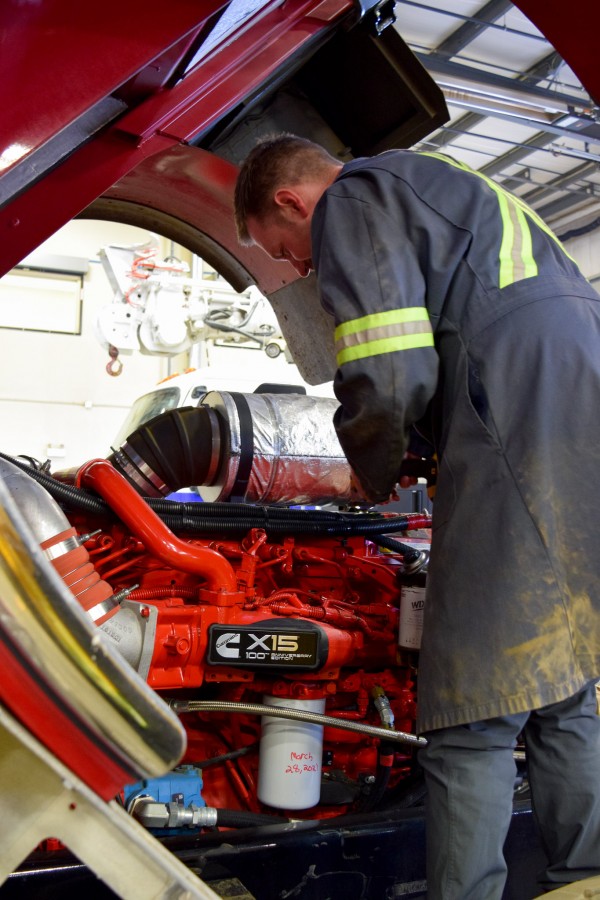 Canada's largest service provider for emergency apparatus now offers Cummins Authorized Service and Maintenance from its Calgary, Alberta Branch.
DELTA, BC – Nov 23, 2021 – Through a comprehensive ten-step onboarding process, Commercial Truck Equipment has met the standard required by Cummins Inc. to perform factory-authorized engine service and diagnostics for fire and emergency apparatus powered by Cummins engines at its Calgary branch. As an authorized maintenance provider, Commercial now has 24/7 access to Cummins service information and the Cummins Genuine Parts Network, Cummins-specific technician training, as well as factory support from Cummins for out-of-scope repairs.
"Throughout our entire 70-year history, we have always aspired to service everything we sell to our customers." said Morgan MacKay, General Manager of Commercial Truck Equipment. "This is the last piece of the puzzle for us in Emergency Apparatus service. Whether its suspension components, electrical components, pump or ladder systems, or a part of the powertrain, we can now service these vehicles from top-to-bottom in-house, and that's going to ensure we can get the keys back in the hands of the first responders who rely on these apparatus to keep the public safe. That's a great feeling for us."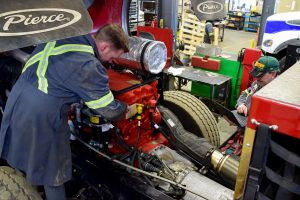 In addition to on-location service at Commercial's Calgary branch, Commercial's Emergency Vehicle Technicians have also been certified and equipped to offer mobile service for Cummins Emergency and Fire Engines to serve most of Alberta for instances when vehicle transport is difficult or unnecessary. Commercial has begun evaluating its other branches for additional service locations in its nationwide branch network, as well as building out stock levels of genuine Cummins parts its service locations.
"We have some of the most knowledgeable and talented Emergency Vehicle Technicians in the country, and to be able to expand our service offering in this manner is something we're really proud of, and something our technicians are very excited about" said Ian MacDonald, General Manager of Commercial's Southern Alberta Branch. "It's an honour for the Calgary branch to be awarded this partnership, and now to be a part of this incredible 3700-location-strong worldwide network."
Factory-authorized diagnostics, service, and repair are now available in the Calgary area for both Pierce Manufacturing and MAXIMETAL fire apparatus equipped with Cummins engines. For more information or to schedule Cummins' Authorized Service, please contact the Calgary Service department at 1-800- 665-6126
---