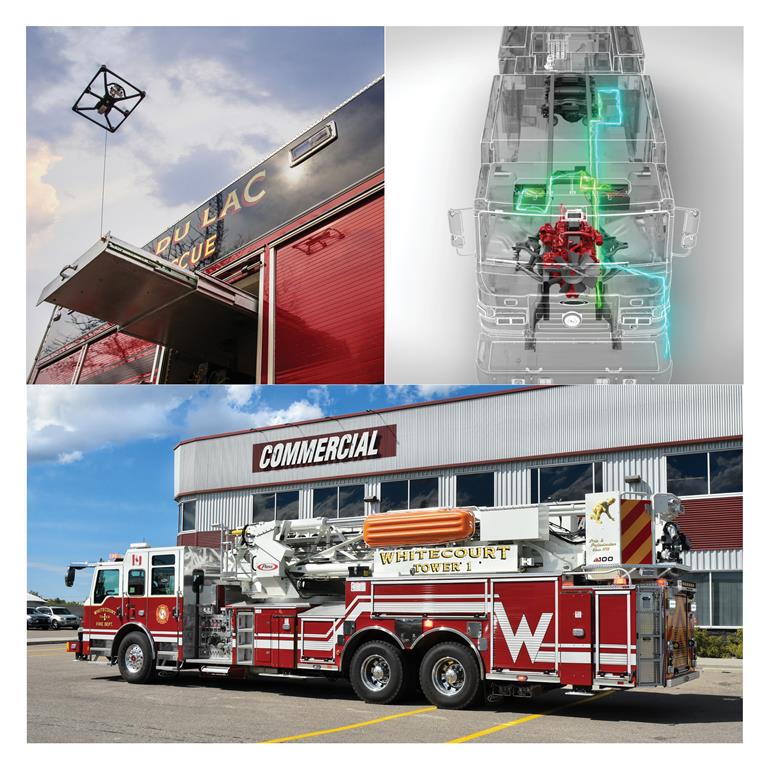 Commercial Emergency Equipment, together with L'Arsenal and MicMac, took the opportunity to share new and interesting technology from Pierce Manufacturing in the inaugural edition of the Canadian Association of Fire Chiefs' (CAFC) interesting firefighting newsletter.  As described by CAFC, "The publication focuses on products and services that facilitate all hazards and related activities of fire departments."
It's no secret that Pierce Manufacturing leads the industry in innovative technology.  In Volume 1 (November 2020) of the Interesting Firefighting newsletter, we bring you information about the Pierce Situational Awareness System by Fotokite, Pierce Idle Reduction Technology, and the 100′ Heavy Duty Mid Mount Aerial.
If you missed CAFC's first-ever issue of Interesting Firefighting, check it out here.
---